Batch 2 Spring 2017
Meadows Flock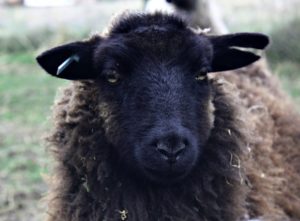 Sally is the wonderful woman behind Meadows Flock.  From the first moment I contacted her (as the Highland Rep of the Shetland Sheep Society) she has been entirely enthusiastic, helpful and positive about my plans for Black Isle Yarns.  She has been keeping Shetlands for many years and I suspect has 'enabled' a great many other small flocks in the Highlands.
Sally rents a variety of small fields on the edge of the beautiful old town of Dornoch and her sheep are the friendliest I've ever come across.  On the day we'd arranged for me to visit and photograph the flock unfortunately Sally had to go to a funeral, but she left out a bucket of feed and instructed me to call 'sheep' as I arrived………..and lo and behold I had a very willing set of models (including Fudgie the pony!).
Helendale Shetlands
Janet is a fairly new smallholder who Sally introduced me to.  She lives inland from Dornoch in the stunning Kyle of Sutherland, on the edge of some very wild land indeed.  Again Janet couldn't have been more helpful (as well as making delicious coffee!) – I'm so enjoying meeting these lovely people with a passion for their sheep and an interest in what happens to their wool.
Her flock were a little more wary of me as a stranger but were clearly very comfortable with Janet……….Janet has adopted Sally's 'sheep' call and they all came running at the sound of her voice, pausing and slowing down once they spotted me.
Orrinside Flock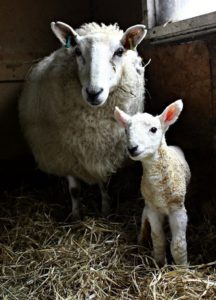 Jane is someone who is passionate about livestock and the land – not only does she work in a farm advisory role but she has a huge range of animals on her smallholding, including some very lovely sheep.  Her land is on the edge of the Black Isle, not far from Beauly, and has beautiful views inland to Glen Affric and Cannich – a very lovely area with hill after hill on the horizon.
Her core flock consists of North Country Cheviots which are the main sheep around here. They're not generally thought to have particularly exciting wool and it is often written off as being fit for carpets only. This is most definitely not the case with the fleeces I chose from Jane's flock!
Alongside her Cheviots Jane has some really special mixed breed ewes.  You can tell from their names how much she loves and enjoys them! The three ewes whose beautiful wool I picked out are Horse (Bluefaced Leicester-Cotswold cross), Monkey Face (possibly Gotland-Hebridean cross) and Frankenstein (Bluefaced Leicester-Cotswold-Cheviot cross). The three yarns from these lovely ladies will be released on Thursday 4th May.
Batch 1 Autumn 2016
Fearniewell Croft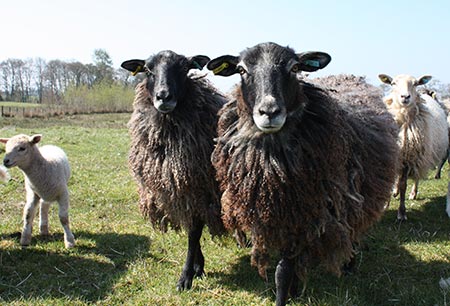 Dan and Rachel, and their two wee boys, organically farm Fearniewell Croft in the heart of the Black Isle (only a handful of miles from our home).  They work "on a scale mid way between gardening and farming which means a close eye can be kept on things as they grow. The grass & clover feeds the cows whose dung feeds the soil which feeds the vegetables which feed us – no short cuts but the result is healthy animals, soil, vegetables and people."
The small flock of Gotlands "with a hint of Shetland" (thanks to a fence jumping tup a few generations ago!) is integral to the croft  – Dan even hand clips with traditional shears.  Sadly, until now, their fleece has only been used as insulation and slug barriers!  We're hoping that 2016's clip will be put to good use in countless knitting projects instead and hopefully treasured for many years to come.
Hedgefield Zwartbles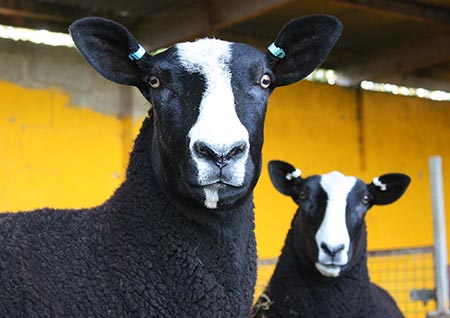 Hedgefield is the show name for Jim and Linda's award winning flock of pedigree Zwartbles.  Their sheep are a very cosseted bunch!  The flock is based on the edge of the small town of Beauly – set at the head of the Beauly Firth (just a few miles inland from the Black Isle) it earned the name Beauly after Mary Queen of Scots exclaimed 'C'est un beau lieu' when she visited in the 16th Century (or a slightly less romantic version suggests that the name comes from the French Monks who set up the Priory in 1230!).
When we heard that Jim, an old forestry colleague, clips his best youngsters over their first winter ready for the coming show season we were immediately intrigued (and delighted that a handful of their winter 2016 fleeces were available).  As hoped, the handle is softer than that of mature Zwartbles and the fleece is a beautiful rich bitter chocolate brown with little of the bleaching that comes in with age.
Drumsmittal Farm
Our university friend Lynda and her family farm at Drumsmittal, overlooking rolling fields and woods that are so typical of the Black Isle.  They run a large flock of mostly Blackface ewes and Texel tups but have a few pure Cheviots in the mix too.  When I considered combining some of the Zwartbles fleeces with other fibres I asked Lynda if I could buy some Cheviot fleece.  I had a message on 23 June 2016 with this photo attached, showing the beautiful fleece they had picked out for me.  I replied asking if clipping was going well and how many more they had to do………the response came back "only 300"!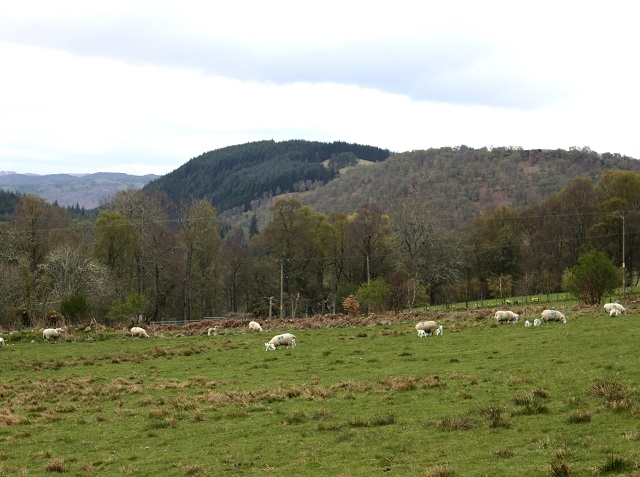 Save
Save
Save
Save
Save
Save
Save
Save
Save