During what we now know was sadly the last Loch Ness Knit Fest in October 2019, Emily and I plotted knitting a version of her stunning, newly released, Wilkhaven Sweater in my Shetland 4ply/Sport. Knowing that it would take me a very long time to knit one myself I asked my lovely friend Clare Shaw to sample knit a Wilkhaven for me – Clare is a very speedy and accurate knitter, and found that Shetland 4ply/Sport worked well for the design (unusually for a colourwork sweater Emily designed it with a worsted spun yarn, rather than woollen spun – which exactly suited my Shetland yarns, both DK and 4ply/Sport are worsted spun by The Natural Fibre Company and are plump and smooth – there is a blog post about the yarn here).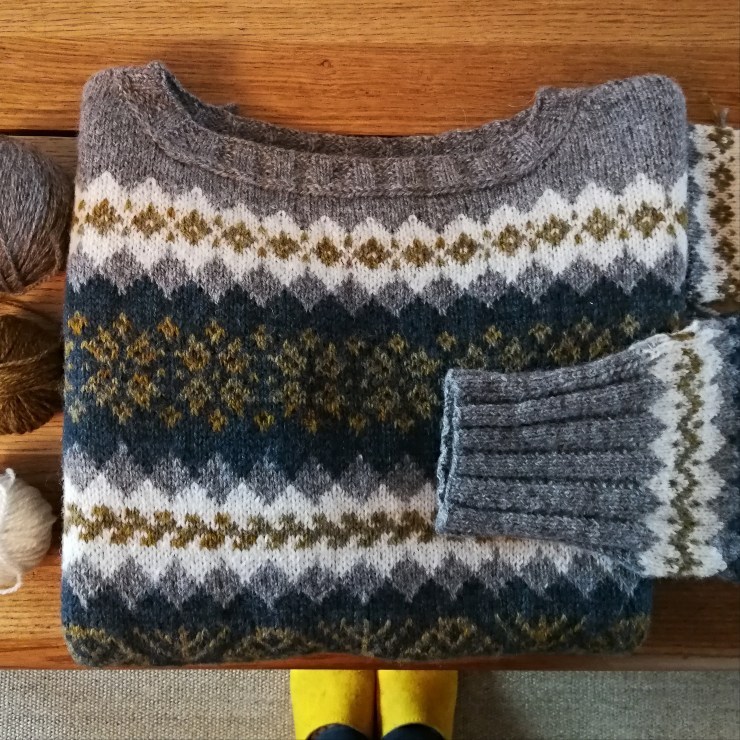 My Wilkhaven is knit in Size One with around 5″ positive ease. The Ravelry project notes by Clare can be found here, and the Ravelry page for the design here – or alternatively you can buy the design directly from Emily's PayHip store, or a paper copy from my online shop. Clare went down a needle size to get gauge and lengthened the body to suit my long torso but otherwise made no modifications.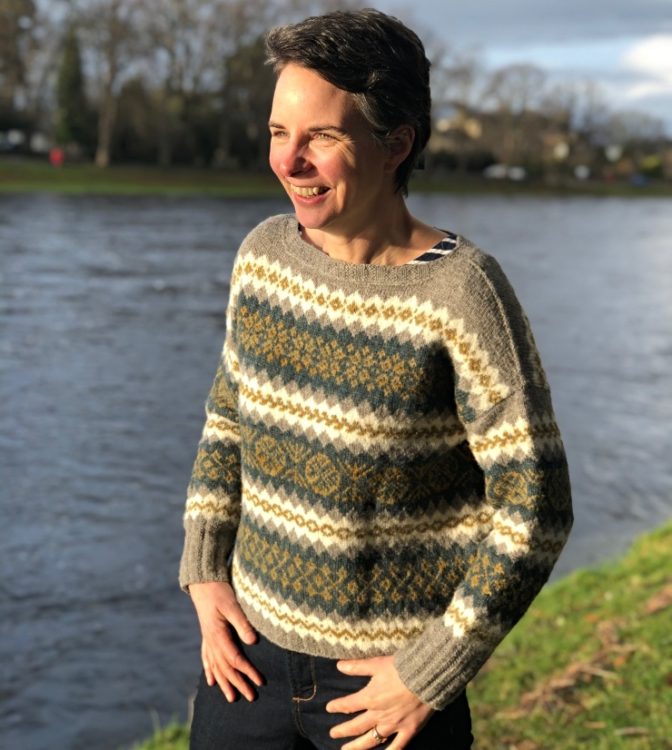 I couldn't be happier with my Wilkhaven which is knit with two skeins of natural undyed Grey, one skein of natural undyed White, two skeins of Indigo and one skein of Gold. If you are interested in knitting your own Wilkhaven I am very happy to put together a custom order for you. I can dye just the right amount of yarn for the size you need using mini skeins as well as full skeins to help make the knit as affordable as possible. If you'd like to consider a custom order please do get in touch.