Rie and I first made contact with each other through a US based yarn shop, and were paired up for a project which was due to launch late 2020. Sadly that particular three-way collaboration fell foul of coronavirus but Rie and I decided to continue working together.
We agreed that Rie would use Auchen, my sport weight woollen spun yarn, which at the time was newly released. We had some to and fro discussions to decide what sort of colour I should dye and settled on a soft madder shade. We also considered what the theme of our work should be and felt that Crossing Borders seemed to sum it up. Originally we were working as three women in three different countries each with their own strengths and challenges, and Crossing Borders felt like the way we wanted to approach the world. I did some trial dyeing on Auchen and Rie and I picked a beautiful shade dyed with madder and cutch which I have named Crossing Borders. I then sent two skeins off to Rie to work her design magic.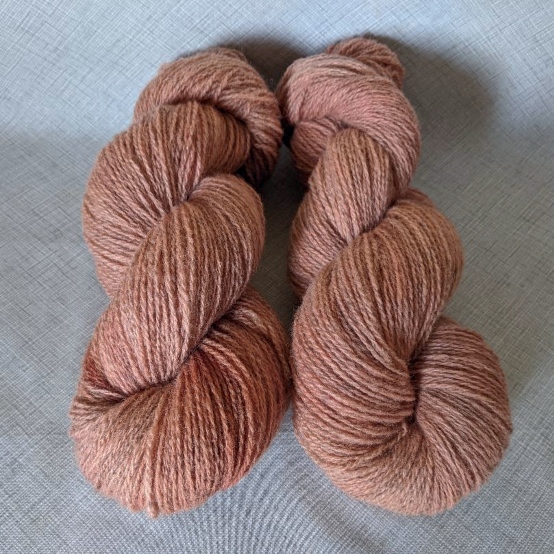 Rie is a wonderfully talented designer with quite a distinct quiet but beautiful aesthetic and I was excited to see her design in Auchen develop. The design is everything I could have hoped for, a delicate but cosy shawl designed to drape and keep you warm. The main body of the shawl is a pretty shell lace and the deep border is a simple ribbon eyelet. The shawl can be folded where the triangular lace section changes to the eyelet border and doing so helps the design sit well across your shoulders. Bothe sides of the design are wearable.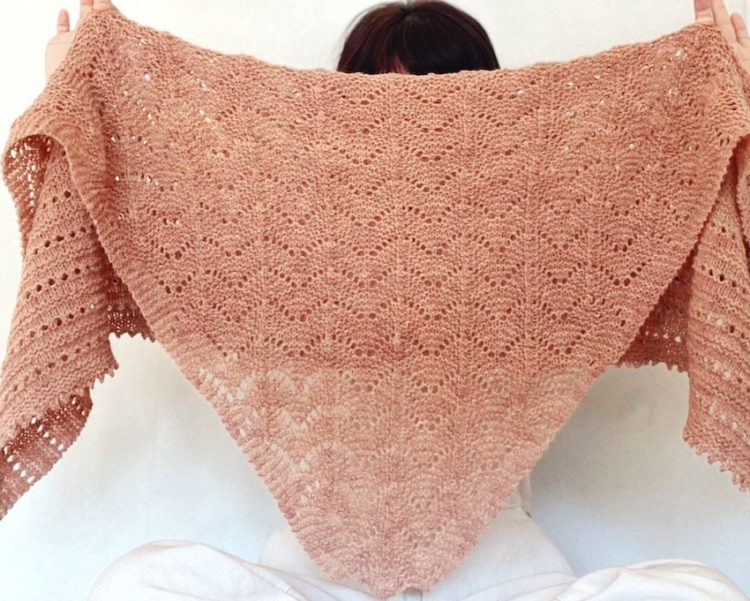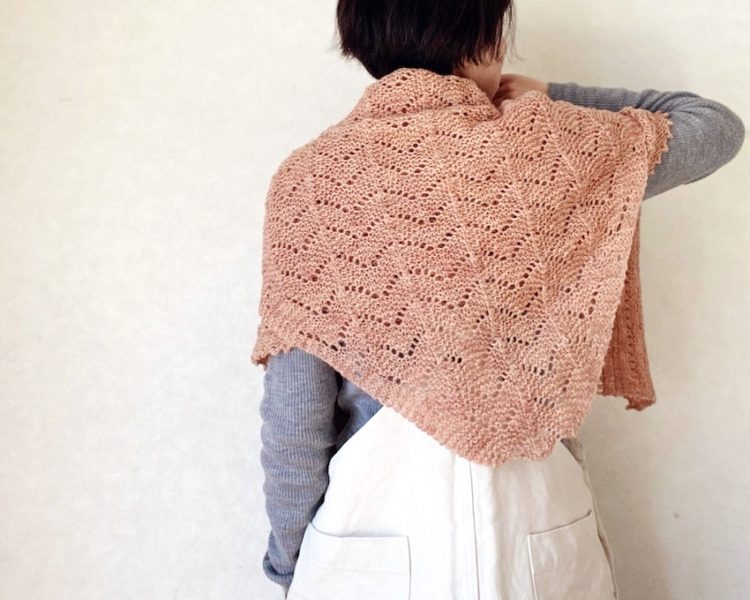 Once Rie had almost finished the design we considered what the shawl should be named and Rie suggested 'Asahi' which is the Japanese name for the Crossing Borders colour. Rie's shawl pattern is available on Ravelry here, I don't think it is available anywhere else but if you can't access Ravelry please let me know and I will help out. I knit my version of Asahi in Harvest Gold which is dyed with fustic, quebracho red and rhubarb root. The Ravelry notes for the project are here.