My talented friend Emily Williams has worked her magic again, this time with my Bluefaced Leicester 4ply (one of my small batch yarns spun by The Border Mill). As Emily says:
'Fyrish's rippling waves of colour flow as far as you let them. This unusual narrow shawl (or is it a wide scarf?) tucks neatly under your coat, but can be puffed up to make a beautiful statement just at the neck. Or you could knit a longer version for a dramatic wrap. This distinctive openwork ripple stitch makes the most of Black Isle Yarns' deep hues and soft handle. And if you find those strong gaps and scalloped lines suggest gothic arches… well, you should come visit Fyrish some time.'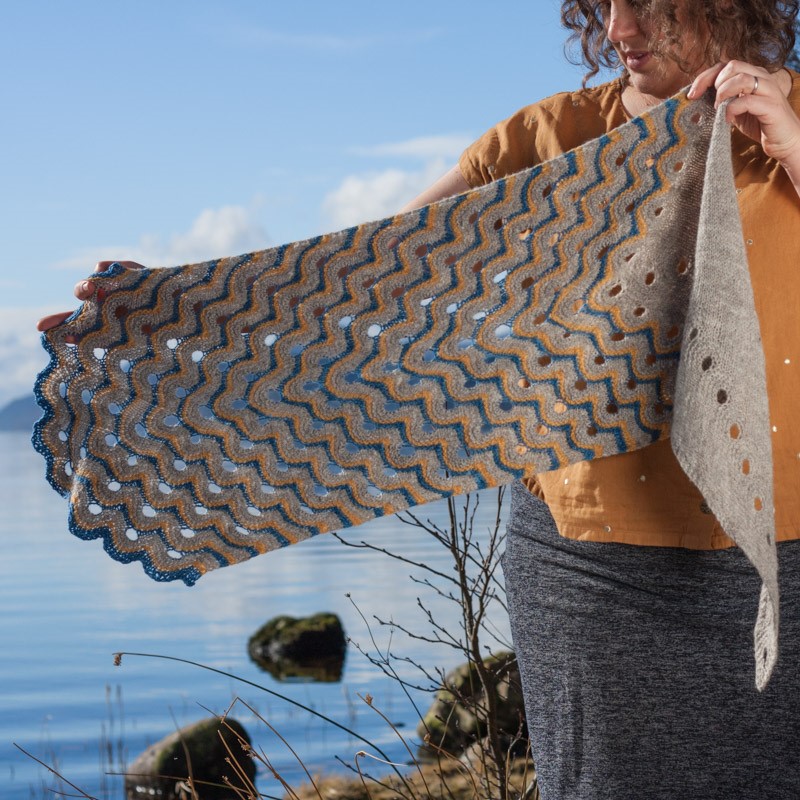 Fyrish itself, and the inspiration for the shawl, is a hill just to the north of the Black Isle. The monument on top of Cnoc Fyrish was built in 1792 as a means of providing work during the Highland Clearances. The local laird, Sir Hector Munro, organised the construction of the monument as a means of providing work – reportedly rolling stones back down the hill to extend the length of time it took to build.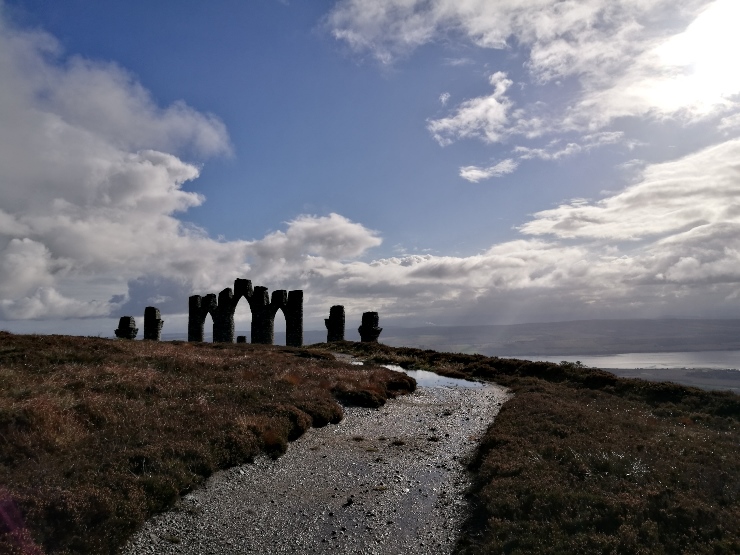 The Fyrish Shawl is my current favourite to wear – in BFL 4ply it is wonderfully soft and has a slight squish and drape. The shawl is very economical, using just one full 100g skein plus two 25g mini skeins. I have been thoroughly enjoying dyeing sets for the shawl. BFL is a small batch yarn so may not always be in stock but Fyrish will work well in BFL Suri too and I will try to keep mini skein sets in the shop as much as possible.