I've had the Puzzlewood Mittens pattern on my to-make list since it was first published a couple of years ago. The original design, by Ruth Werwai, was published in the lovely book WOODS, by the Making Stories team. I love that they feature local sustainable yarns – and, in fact, Black Isle Yarns are the original yarns used in the Puzzlewood Mittens design.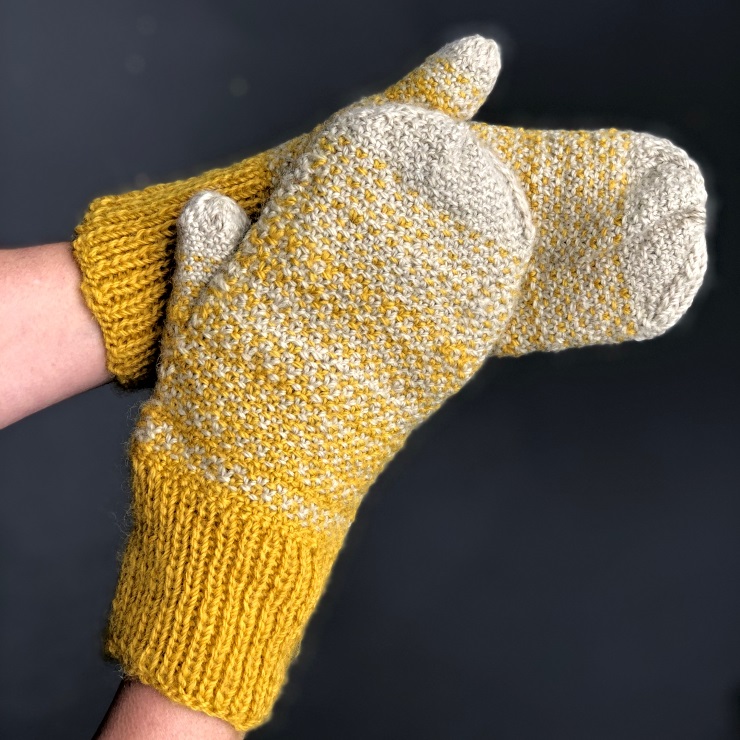 I no longer produce one of the original yarns so I decided to knit my pair with two skeins of Gotland DK (one of the two original yarns). I have been testing the colour-fastness of yarn dyed with Safflower and used a sunshiny yellow Safflower skein combined with a soft beige dyed with oak bark. The pattern is a straightforward and satisfying knit. I knit size 2 although I would have been better with size 1. Since taking the photos I have machine washed the mitts to slightly shrink and felt them! With two 100g skeins you could knit two pairs of these mittens, reversing the colour dominance for the second pair.
I'd definitely recommend this pattern as a quick and simple knit.