I had the crazy idea of knitting myself a new sweater in the run-up to last autumn's busy show season (Perth Festival of Yarn, Yarndale and Loch Ness Knit Fest all came in quick succession). Unsurprisingly I didn't manage to finish my Newleaf Sweater quite in time but it was actually a pretty quick knit and I thoroughly enjoyed the odd moment of knitting between lots of dyeing.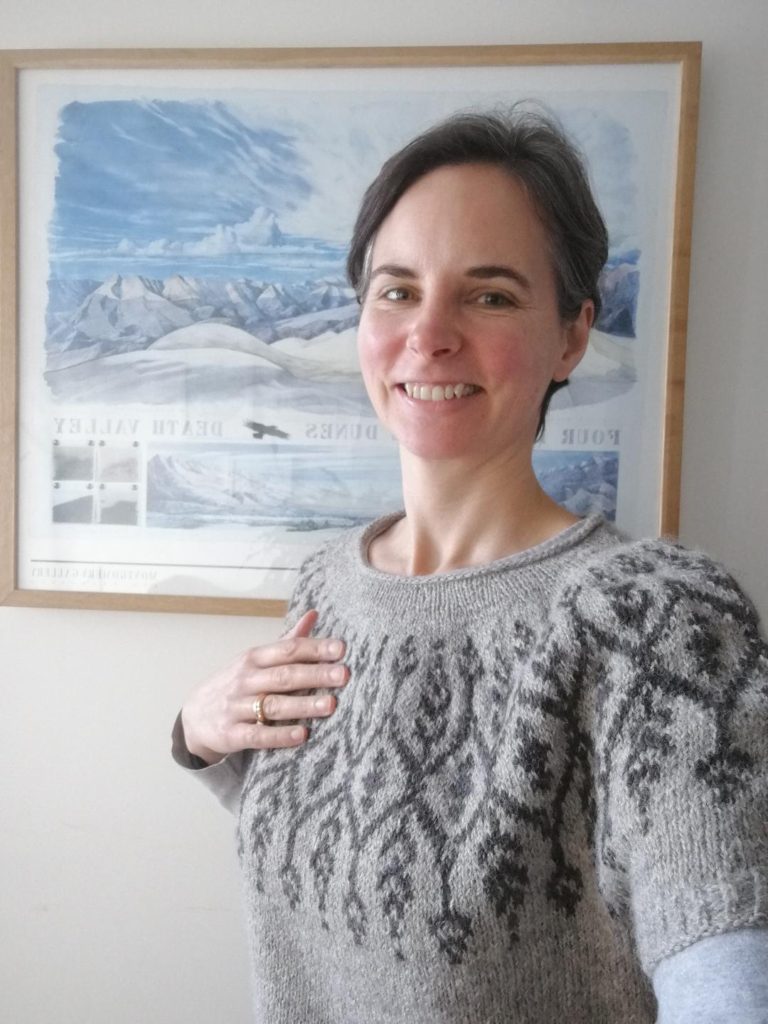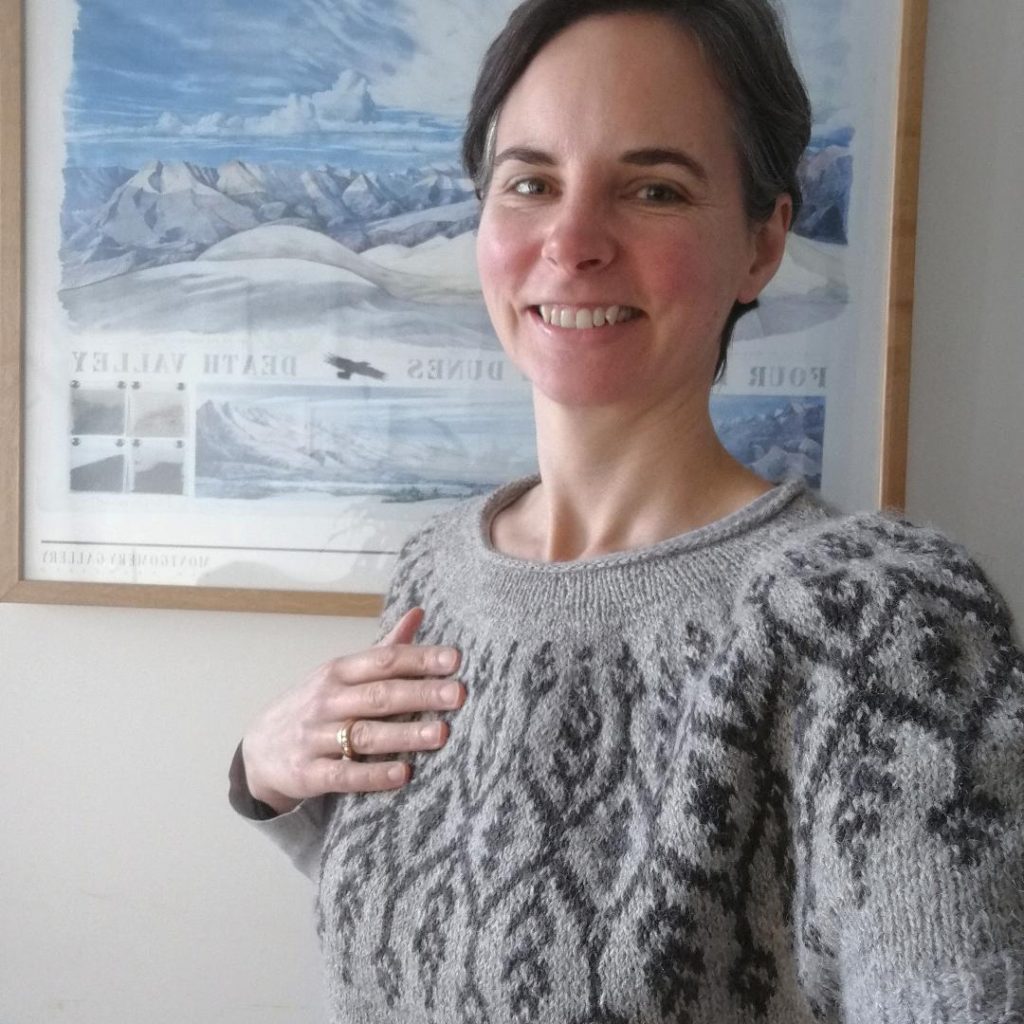 Newleaf Sweater is a design by Jennifer Steingass. Jenn has published a lot of patterns recently but this is the first I have knit – I really enjoyed it and found it a well written pattern. Initially I had some difficulty with the colour-work as my floats were a bit tight. I commented on instagram and had a lot of very helpful comments. I tried knitting the colour-work inside out as a first step and, since that worked well for me, I didn't try any of the other suggestions…….but it is good to know there are other options if I have problems in the future.
I knit my sweater in Coulmore 4ply, I knew it would be one I'd wear a lot and the hard wearing, and light, properties of Coulmore 4ply would be perfect. The main colour is the undyed grey from my latest batch and the contrast is a dark grey-blue (naturally dyed of course). I think it would also work well with a dyed shade as the main colour and undyed for the colour-work contrast.
I debated whether to go for the long sleeve or short sleeve version. Eventually I decided on short sleeves, which was definitely the right option for the way I'm wearing it – over long sleeve tops, all day most days! It is great for working in, I can dye without having sleeves in the way. I'm keen to knit more sweaters with short sleeves (though I'm not sure it would work so well in heavier weight yarns).
I knit the second size and used 3 skeins of the main colour and 1 of the contrast.