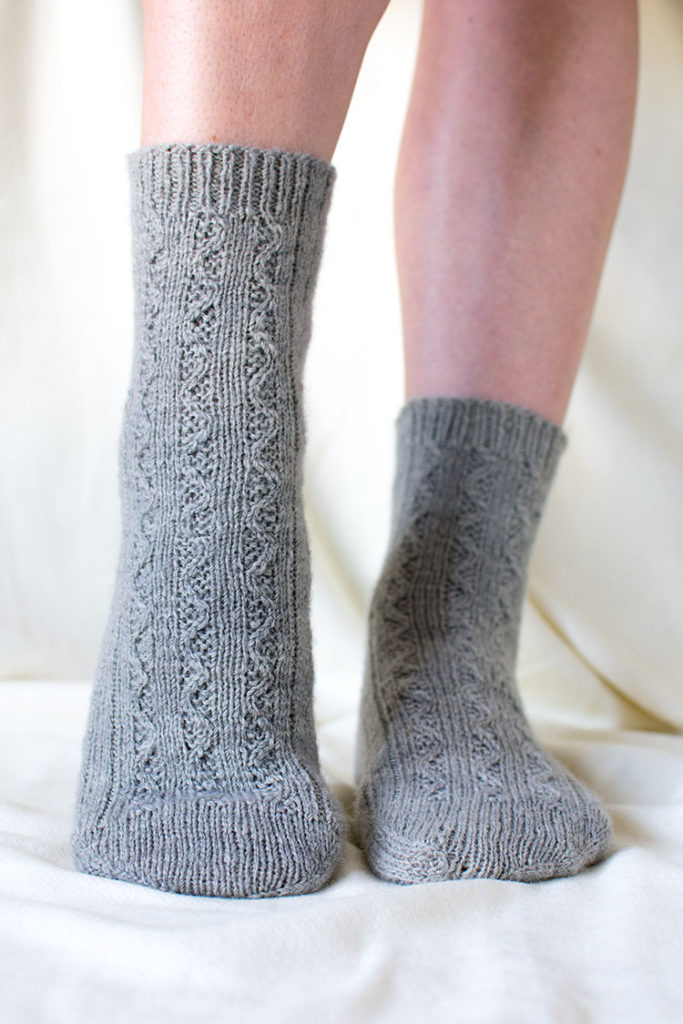 I'm so very pleased to share with you the Munlochy Socks, designed for Killen Sock (you can read more about Killen Sock, my all-natural sock yarn, here) by the very talented Clare Devine. When I first started planning Killen Sock , over 18 months ago now, I knew that I'd ideally like a pattern designed by Clare. She is a very experienced sock designer with a beautiful, subtle aesthetic which I love – and she champions the use of no-nylon, all-natural sock yarn.  There's some great information, about knitting with and wearing no-nylon sock yarn, on her website: here and here. I was quite nervous about asking Clare and so delighted when she said yes!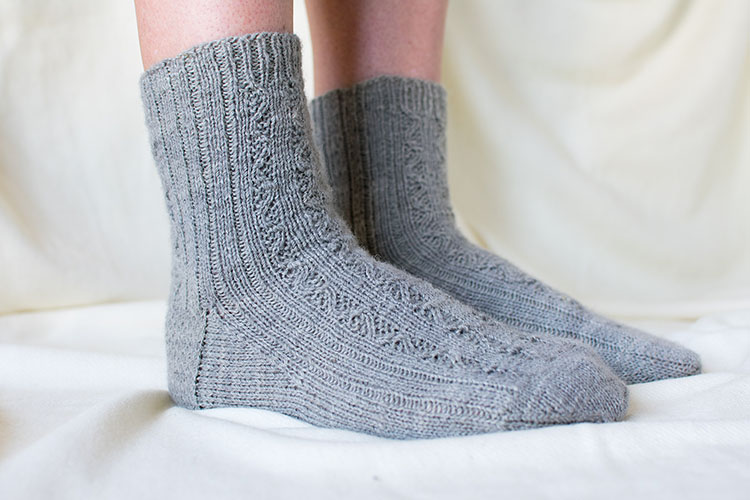 Clare has designed 'cosy socks which are perfect winter warmers – they are warm and will wear beautifully. The simple cable wave undulates over the garter stitch panels creating a gorgeous texture.'
If you design a pair of Munlochy Socks in Killen I'd love to see the finished socks – and would be very grateful for any feedback on my new yarn.