I was introduced to Hannah Longmuir's beautiful designs at Perth Festival of Yarn when lovely Kuku of Kukufrakak showed me a card she'd bought in Edinburgh…….. it was the foxglove illustration shown here (one of my favourite plants and hers too – kukufrakak is basque for foxglove). I remember being so eager to find out more about Hannah's work eagerly scrolling through her website when I got home.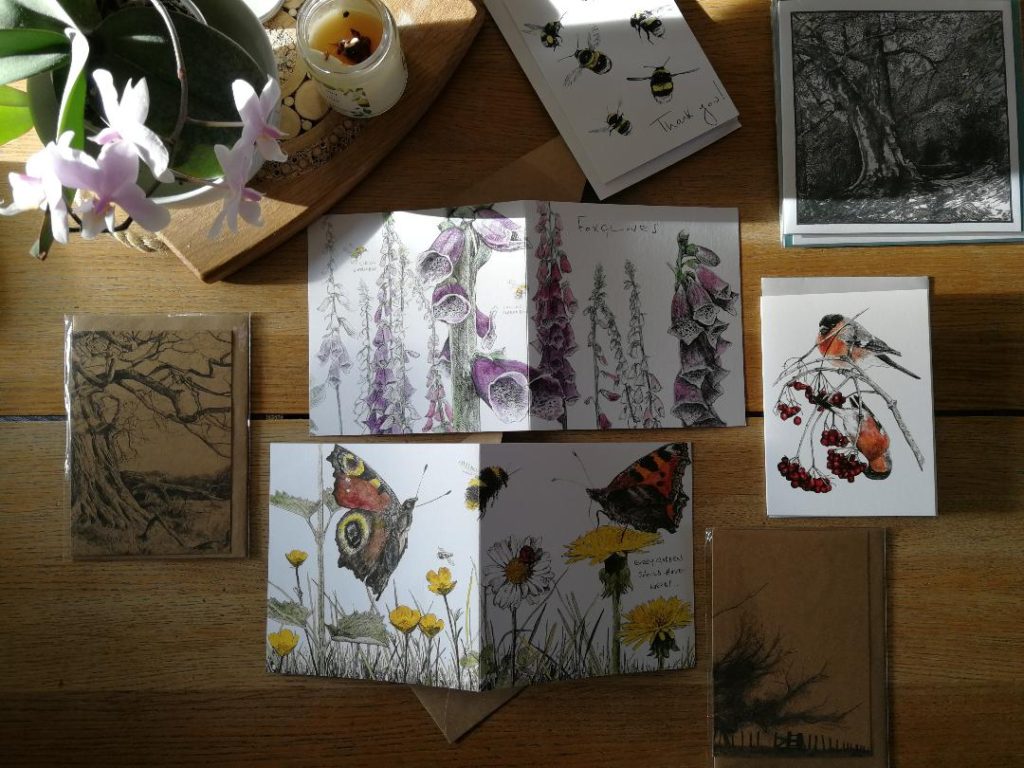 Hannah describes herself as 'a countryside artist based in the Scottish Borders…… Her work captures a moment in time and conveys the sense of stillness and peace she feels when she is in the countryside'. She certainly captures a countryside that I recognise and feel at home in.

All Hannah's cards are printed on FSC approved cardstock (here in Scotland) and she is moving to biodegradable cellophane sleeves.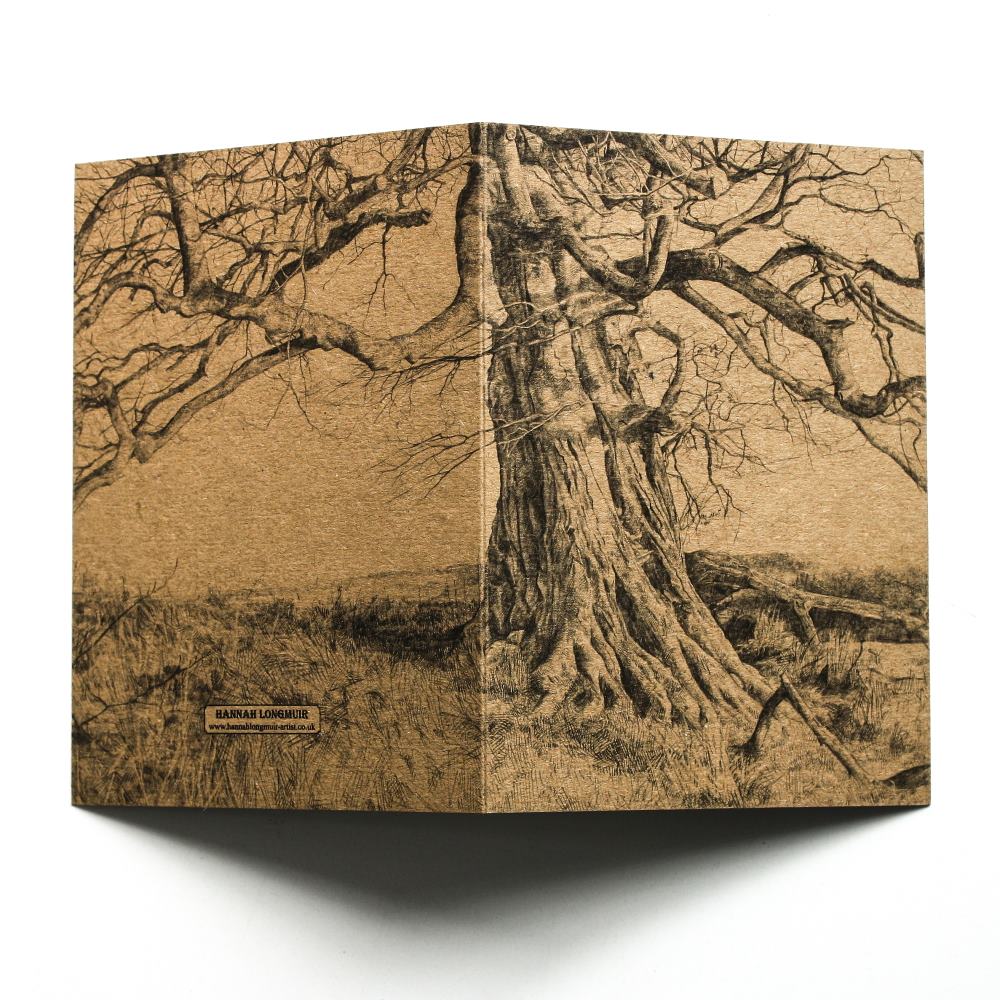 For this first time, I have chosen a few of my favourite card designs – it was hard to pick (you may not be surprised to see that there's quite a few tree designs included)!  All the cards are blank inside and the only design which has a specific purpose is the 'Bees – Thank You" cards (I always find it handy to have a thank you card or two to hand).