Auchen –'field' in lowland Scots, thought to originate from Gaelic 'achadh' meaning 'field of the'
Auchen
Auchen has been developed with support, for some aspects of the project, from the Highland and Islands Small Innovation Grant Scheme and is the first larger scale yarn I have produced. It has taken over 18 months to get to the stage of having an awful lot of yarn taking up a lot of shed space!

Auchen is a blend of Bluefaced Leicester hogg*, Cheviot hogg and Shetland – in proportion approximately 40, 30 and 30% respectively. All the fleeces were white apart from a small number of dark Shetland, selected to give the yarn its natural pale grey Haar colour and occasional dark fleck. As usual I hand picked every fleece and then skirted each of them to ensure only the finest fleece went into the yarn. Most of the fleece comes from the Black Isle itself and the furthest was less than an hour drive away.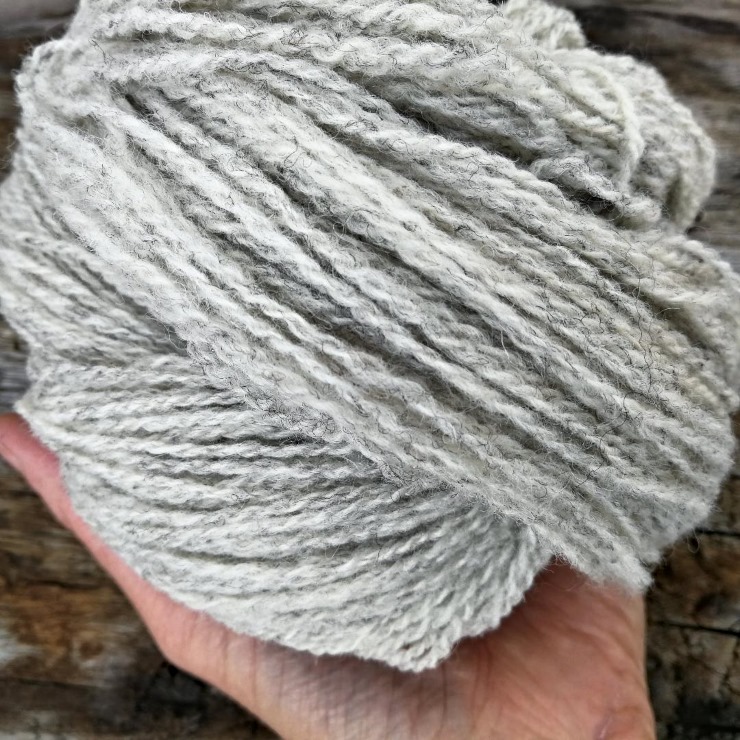 I commissioned my lovely friend Katie Green to illustrate a map showing each of the flock locations. I am absolutely delighted with the map – it will also feature on the yarn labels, so that each skein will come with its own beautiful illustration. I have a post here on Instagram talking a little more about each of the flocks whose fleece has gone into Auchen. If you'd like to know more about the three breeds of sheep this post has photos and some information about each and this post has more information about the wool properties of each breed. And, if you'd like to know more about why I chose the name Auchen have a look here.
*Hogg = ewe lambs at the end of their first year, first clip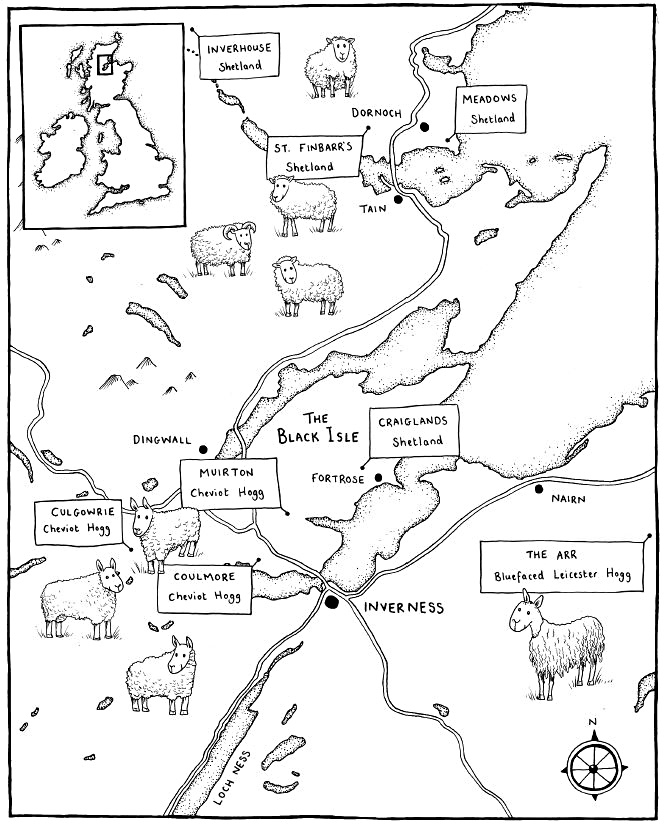 Auchen Yarn Journey
After a lot of consideration I settled on New Lanark to spin the yarn, for their skilled and experienced woollen spinning. New Lanark is a historic mill which has been spinning since 1786. They offer a custom spinning service on their 19th century machinery (which uses renewably sourced energy from their water-powered turbine). I particularly liked that I was asked to send samples of the fleeces I was planning to use in the yarn – before agreeing to take on the commission New Lanark wanted to be sure they'd be able to spin a quality yarn for me.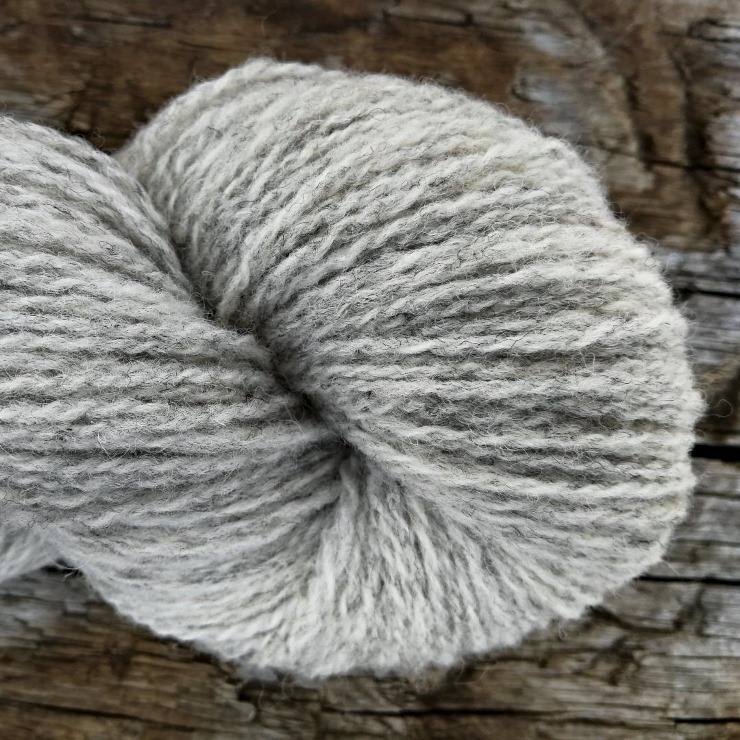 Sadly, there is no capacity to scour fleece in Scotland (which is the first step before spinning), so I took a transit van full of the beautiful raw (and quite smelly on a hot August day!) fleece to Thomas Chadwick and Sons in Yorkshire last summer. The cleaned fleece then waited until there was a full load before travelling back north to New Lanark (to minimise carbon miles). Following spinning, at the very end of 2019, the yarn made a trip back to Yorkshire, to Harrison and Gardiner to remove the spinning oil. Again, the yarn bales waited to join a load before coming north, back to their starting point on the Black Isle.