Woolwork Reviews
Since Auchen arrived back here earlier this year I have thoroughly enjoyed getting to know it – knitting and dyeing with a yarn I have dreamed of producing for quite some time was pretty scary at first, but I am finding it a pleasure to work with. Rather than just believe me though, since my perspective is undoubtedly biased, I had a lovely group test and review the yarn for me. I hope it will be useful information for you in deciding whether you might want to knit with Auchen and what to expect from it.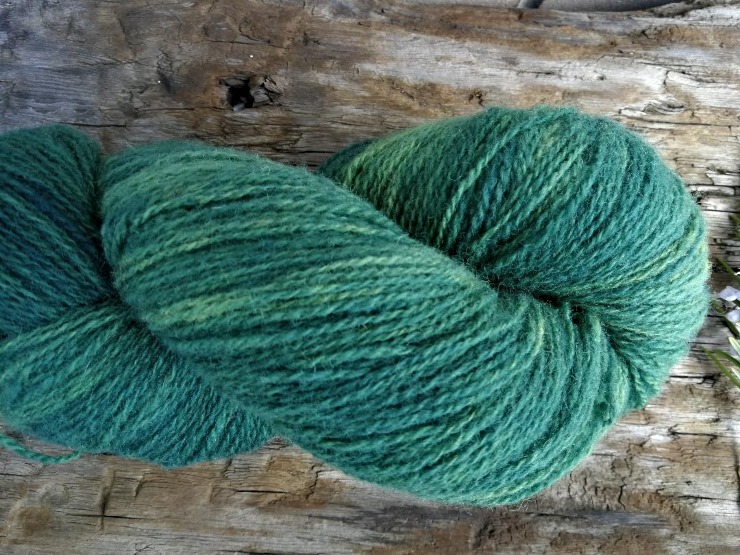 The review group was recruited through Louise Scollay'sWoolWork (formerly Knit British) Ravlery group. I think the initial idea to do this came from Louise herself, which I'm really grateful for. I really appreciate her letting me set up a thread in her Ravelry group and especially for allowing me to adopt her Wool Exploration report format. Louise' website, Podcast and Ravelry group are a mine of information about sheep breeds and their wool properties. Very many thanks to the six lovely women who reviewed Auchen so thoroughly for me. Link to Auchen reviews below:
The yarn facts and figures
I hope that all this information has been useful. As always I want to be as transparent and traceable in my yarn production as possible.

The final piece of the jigsaw is the yarn specifications. Auchen has been woollen spun giving an airy, lofty, lightweight and adaptable yarn. It is two plied (i.e. two singles plied together) and is Sport Weight at approximately 375m/100g. The individual skeins are generous with 410m each and approximately 110g per skein.