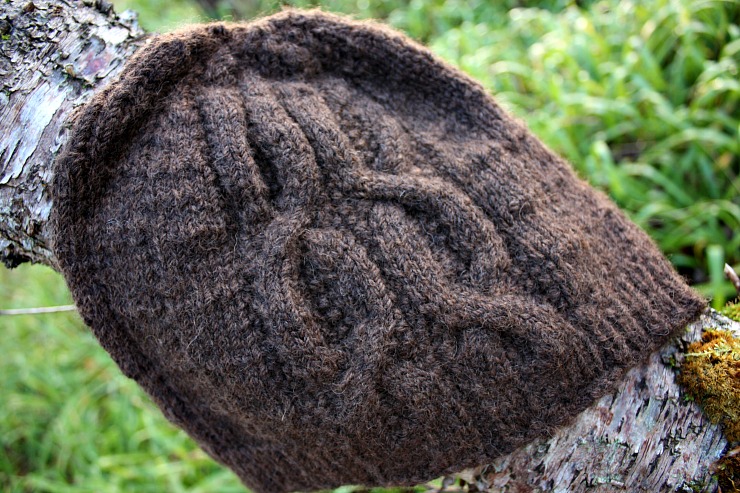 I chose a favourite hat pattern for this sample using the Autumn 2016 Zwartbles~Alpaca Blend – the pattern is Reminisce by Libby Jonson of Truly Myrtle. I'm not one for anything too fussy and this hats fits that bill perfectly, a little detail to stop it being boring but nothing over-the-top.
The Zwartbles~Alpaca is lovely to knit with and results in a very squishy and cosy hat. I had intended it to be kept purely as a sample for shows and so on however I have been wearing it quite regularly this winter as it is so cosy!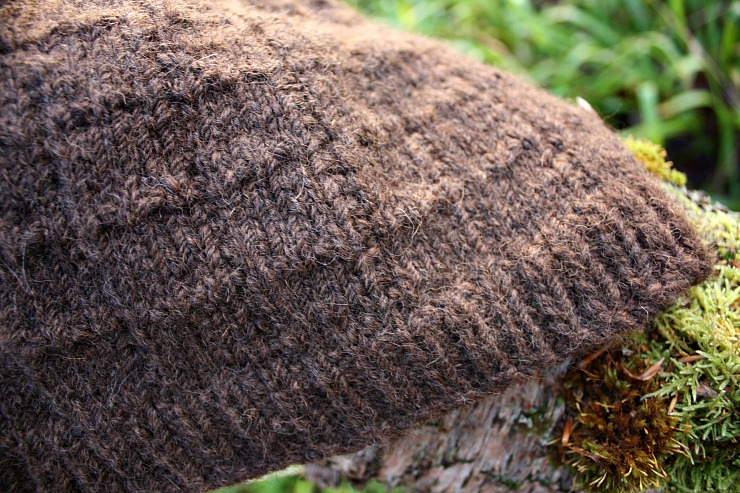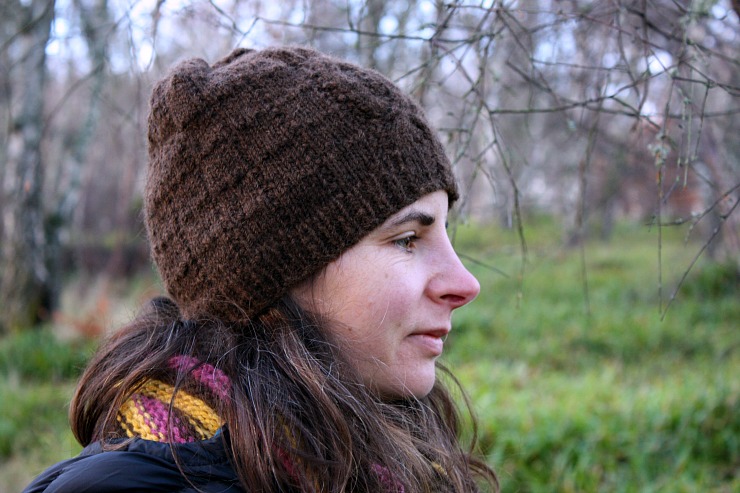 Yarn Details: Black Isle Yarns Zwartbles~Alpaca Blend
Colour: Toffee Fudge (undyed)
Metres/100g skein: 160m/100g approx.
Weight: DK
Pattern: Reminisce Hat by Truly Myrtle
Full project notes can be found here on Ravelry