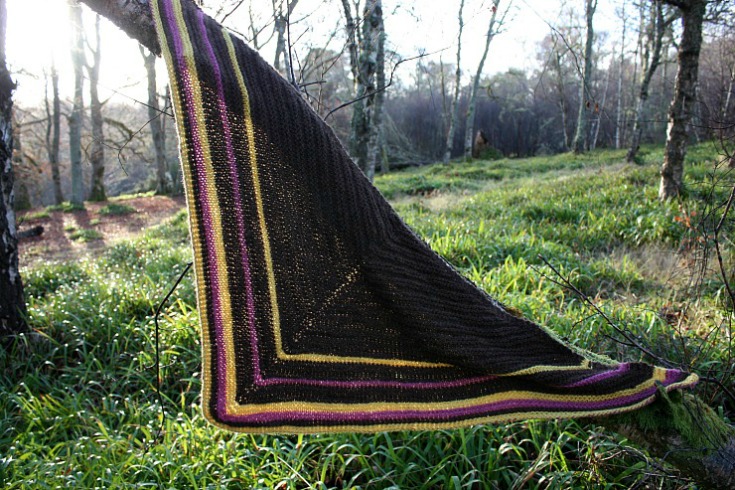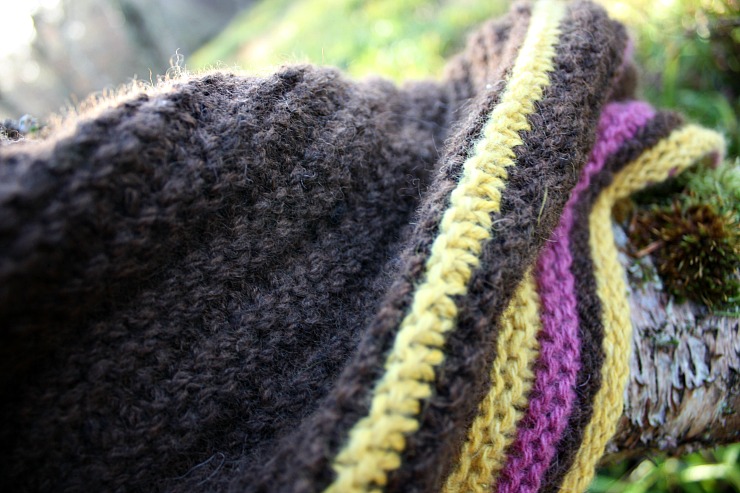 I've recently finished this second sample in my Autumn 2016 Zwartbles~Alpaca Blend. I wanted to knit a shawl that showed off the beauty of this yarn – it's squishiness and texture – and settled on a simple triangular kerchief design (the Romney Kerchief by Jared Flood).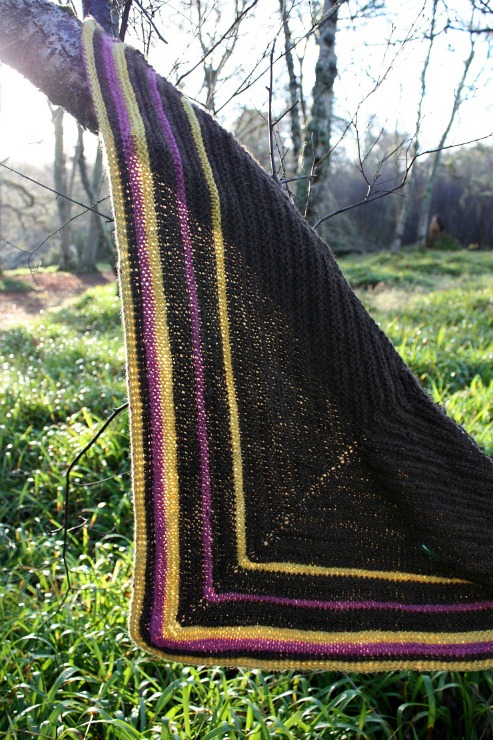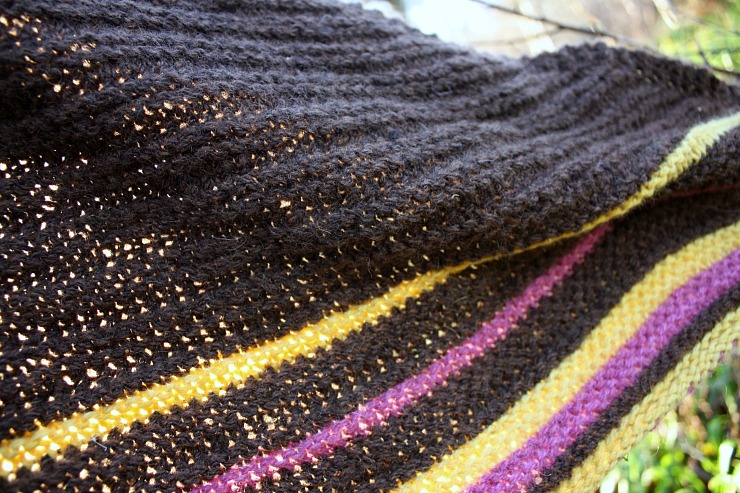 The pattern itself is simple and straight-forward and I enjoyed adapting it slightly. I used a garter tab cast-on rather than the pattern's provisional cast-on and then played around with the bottom edge using some stunning Shilasdair scraps in vibrant pink and yellow. As ever I do love Shilasdair (the colours achieved by natural dyeing are so stunning) and was very pleased to use almost every last bit of these two small scraps………my stripes weren't quite to plan as I had so little to work with but I'm happy with the outcome and with having made best use of what I had to hand. The Shilasdair is 4 Ply and was held double. This was my first time using a sewn bind-off – it looks great but I did find it slightly tedious!
Yarn Details: Black Isle Yarns Zwartbles~Alpaca Blend
Colour: Toffee Fudge (undyed)
Metres/100g skein: 160m/100g approx.
Weight: DK
Pattern: Romney Kerchief by Jared Flood
Full project notes can be found here on Ravelry