I had a custom order before Christmas for a yarn set to knit the Indigo Sea Shawl by Carrie Bostick Hoge – it is a lovely shawl which uses 50g each of three shades of 4ply.  I dyed the set in heathery shades on Bluefaced Leicester Suri Alpaca 4 ply, over the Natural Silver shade (naturally dyed with logwood, lac and iron). While I was dyeing the order I created another 3 x 50g set (165m/50g x 3 =  495m/150m) and several 5 x 50g sets (165m/50g x 5 = 825m/250g) which fully exhausted the dye bath.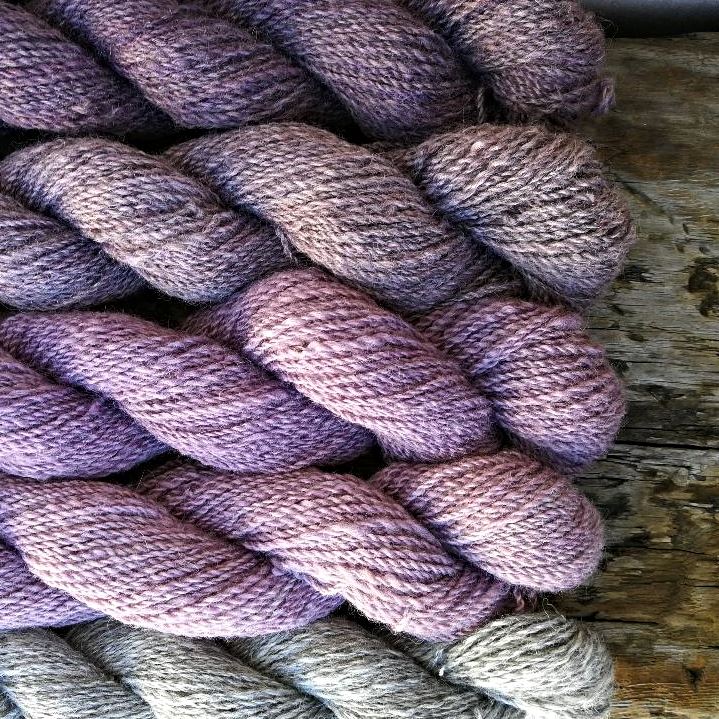 The three shade set would make a lovely Indigo Sea Shawl as per the original custom order, and there will be many other options I'm sure.  For the five shade sets I had a quick search on Ravelry and found some really stunning designs that I think would work well (this is just a tiny snippet, have a look here for more ideas) ……..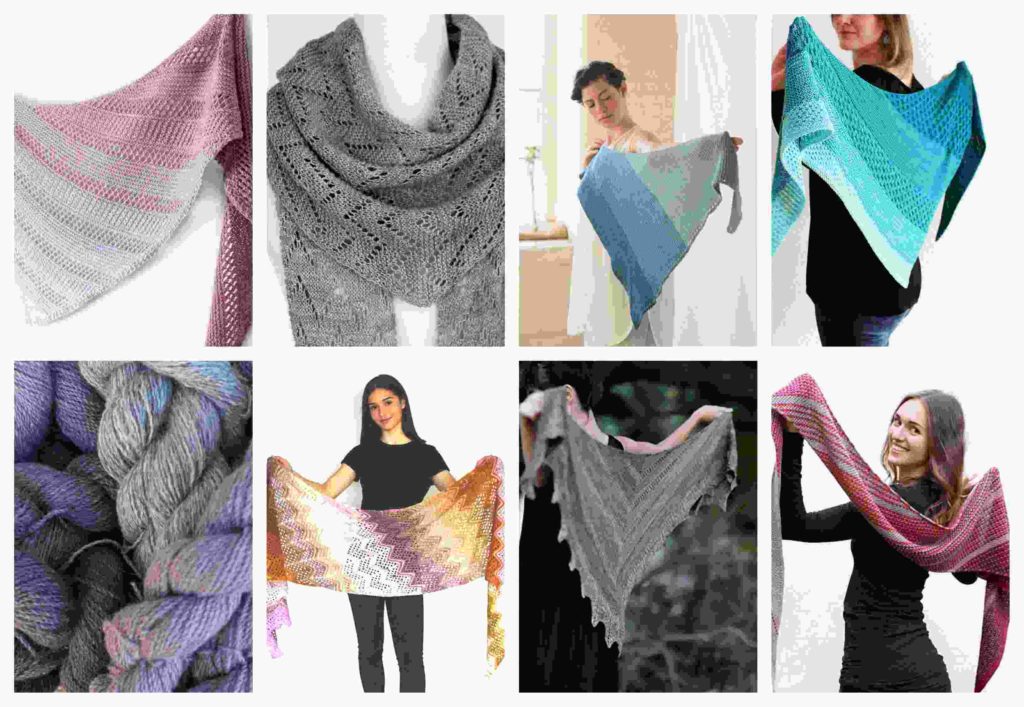 Designs, clockwise from top left – Winterlight by Meg Gadsbey, Miso by Ambah O'Brien, Indigo Sea Shawl by Carrie Bostick Hoge, Honey Honey Honey by Lisa Hannan, ADVENTurer Scarf & Wrap by Ambah O'Brien, Bark Lines by Joji Locatelli and Colourblind by Jana Huck (all design photos by designer)
Of course, it would also be possible to combine one of these sets with a full 100g skein or two of BFL Suri in Natural Cream or Silver for a beautiful light-weight drapey colourwork or striped cardigan or jumper.