I thought it might be fun to highlight some of the patterns which I love and which will work well with the yarns going into tonight's update (7pm GMt Friday 9th February).
The Callachy Hat and Mitts that Emily Williams designed for Black Isle Yarns were intended for Shetland DK *, and the patterns and yarn were available at Loch Ness Knit Fest and Nottingham Yarn Exp selling out before I could make them available online.  However, both Zwartbles BFL Blend and Zwartbles Cheviot Blend would work well for the hat and mitts.   I think the Zwartbles BFL is particularly suited to the hat and Zwartbles Cheviot to the mitts.  You can buy the patterns directly from Emily's Ravelry shop here – Emily has a very good reduced price if you buy both together.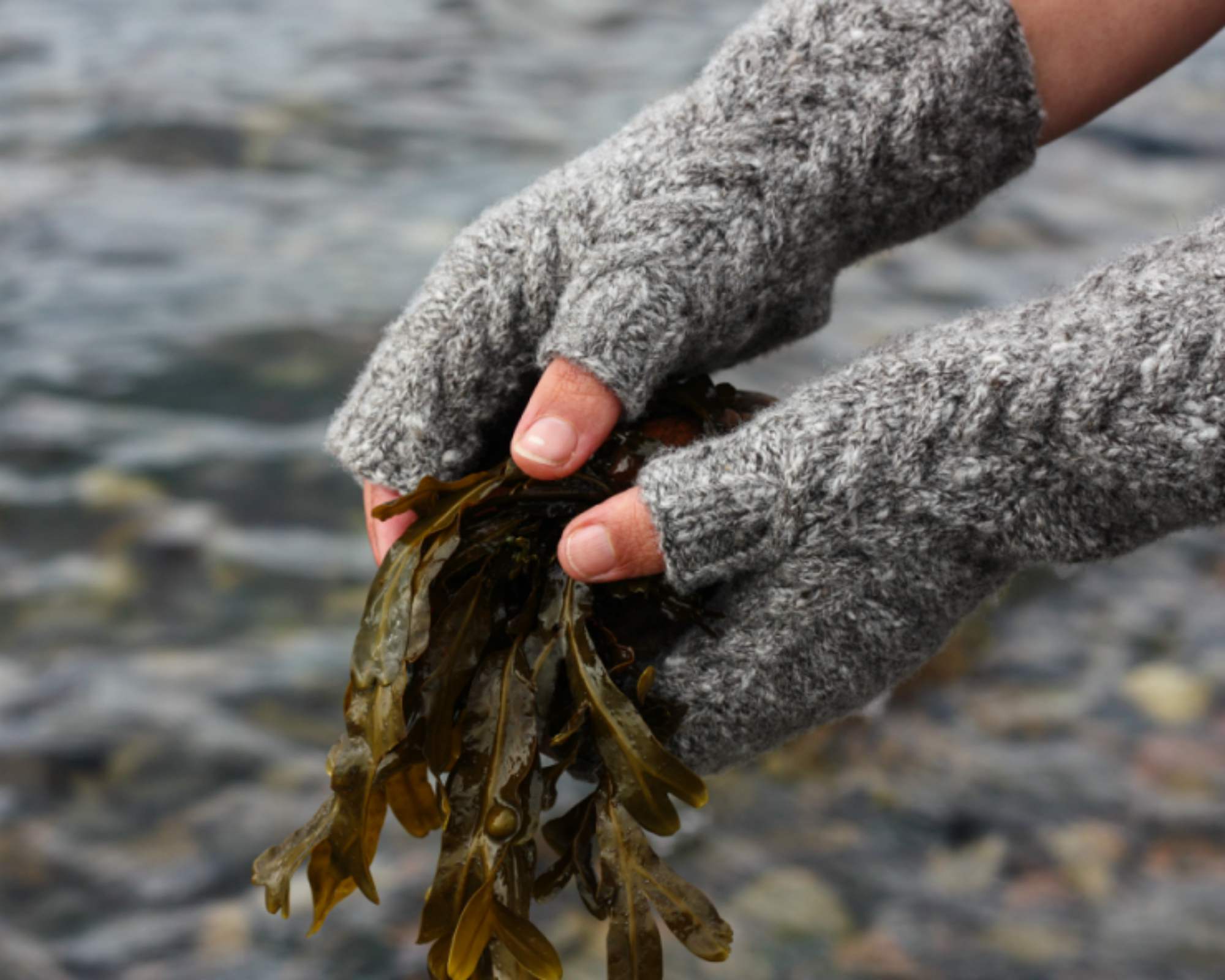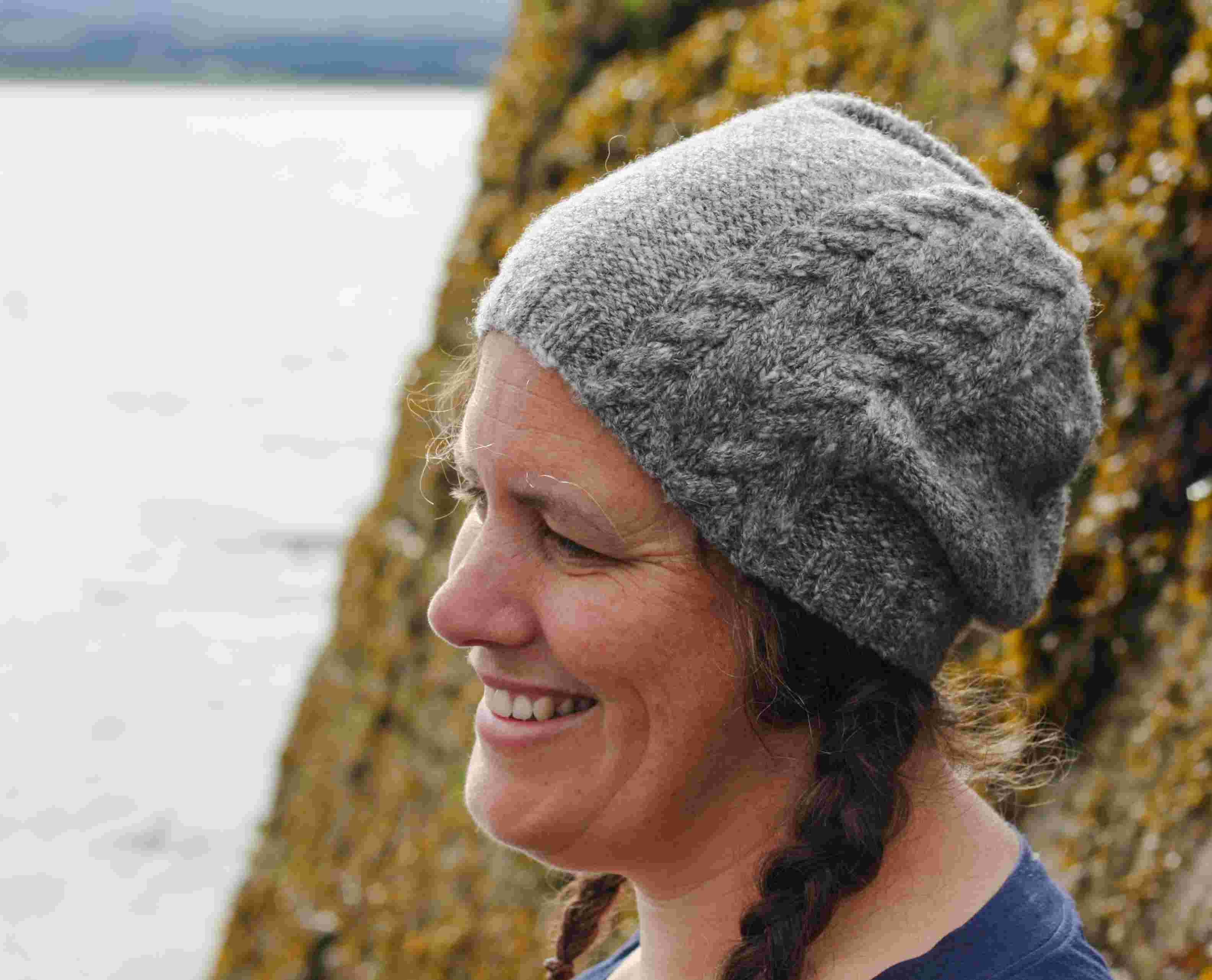 Two skeins of Bluefaced Leicester Suri Alpaca Blend 4 ply would make a wonderful one-colour Eathie Shawl – the original shawl used just 180g, so with 200g you could add a few extra repeats and end up with a beautifully long drapey shawl.  Or a single skein would quickly knit up in Clare Devine's Lode Shawl……my version, in one skein of last year's Longwool Blend , is shown below (another yarn that I hope to bring back this autumn!). I find it is such an easy, comfortable shawl to wear and it is getting a lot of use at the moment.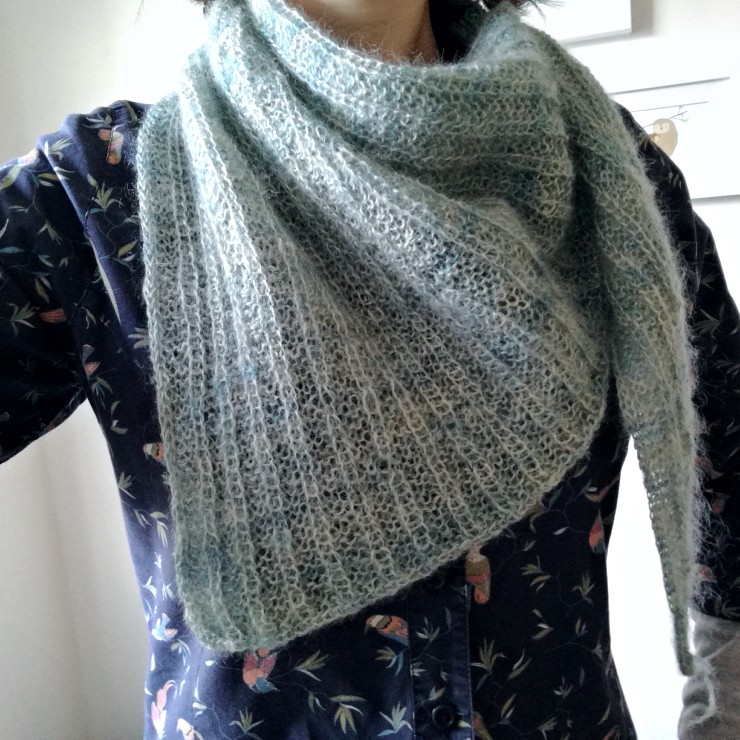 I do love knitting hats so have another three to suggest to you (all of which would be good in any of my DK weight yarns but I think, especially, Gotland DK).  All will work with less than one skein of yarn and are fun but relaxing knits.  The photo shows myself and my two daughters on a walk this winter, when I suddenly realised that we were all wearing hand knit hats – needless to say that made me very happy!
On the left I am wearing my Acai Hat by Clare Devine (knit for me as a very kind gift, in my Shetland DK, by the lovely Lorna). In the middle, Katie is wearing her Wildflowers Cap, a pattern by M J Mucklestone. I knit this in Silver Grey Gotland DK with naturally dyed Gotland DK for the flower and pompom.  And on the right, Islay is wearing her Chamomile Hat which is (another!) Clare Devine pattern. I knit it several years ago with West Yorkshire Spinners BFL DK and some leftover yarn scraps but, again, I think it would be lovely in Gotland DK.  I think you could have a lot of fun with these last two patterns (or indeed, many other hat patterns) using Gotland DK with one skein of Cream or Silver Grey as the main colour and a mini skein gradient set for accent colours.  **

And finally, if you are looking for a bigger project I can definitely recommend Renee Callahan's Angelus Novus cardigan.  I have progressed quite a lot since I took the photo below and can't wait to wear this stylish cardigan.  One of the fascinating things about this cardigan is the construction, you start off as if knitting a shawl and then, later, it morphs into a cardigan shape.  So clever!


* Another batch of Shetland DK (and 4ply this time too) is being spun by The Border Mill as we speak – I'm really looking forward to having this beautiful yarn back in stock, it was very popular last year.
** For info, amounts of yarn used per hat as follows (including pompoms): Acai 76g, Wildflowers 71g and Chamomile 69g.