I'm really pleased to be able to share the latest Black Isle Yarns design.  The Erradale Shawl is a beautiful design by my friend Emily Williams – which is rather appropriate since she found the flock who grew the wool for the lovely Coulmore yarn (see this post for more information)!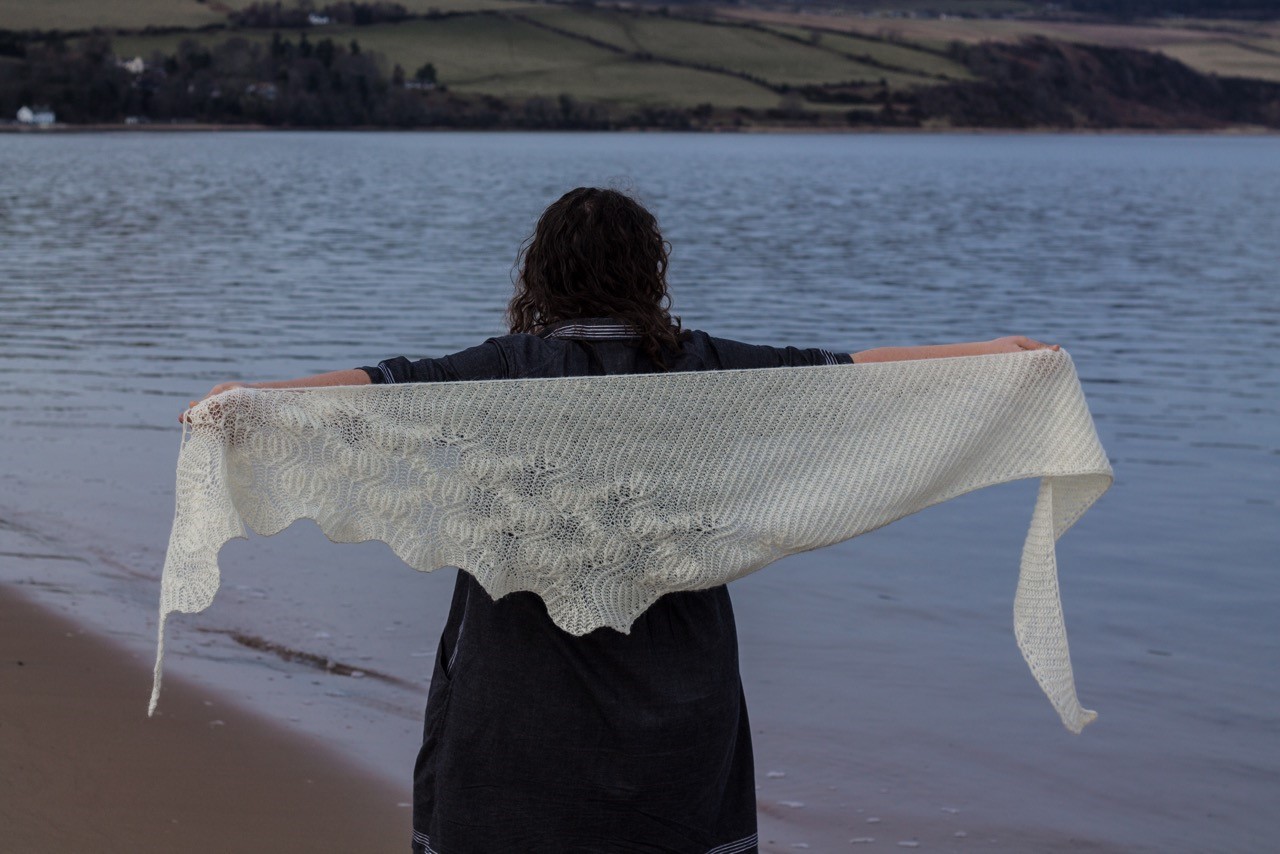 To quote from the pattern:
"Brioche lace suggests the foamy sand patterns left behind when the tide goes out, as rhythmic and soothing as the receding waves. Erradale is a deceptively simple knit, equally eye-catching in one or two colours.
Black Isle Yarn's first-clip Coulmore 4-ply is a natural part of the Inverness landscape, from sheep that live just round the corner from me. It's the perfect choice for a warm shawl with body and bounce, and shows the brioche off beautifully."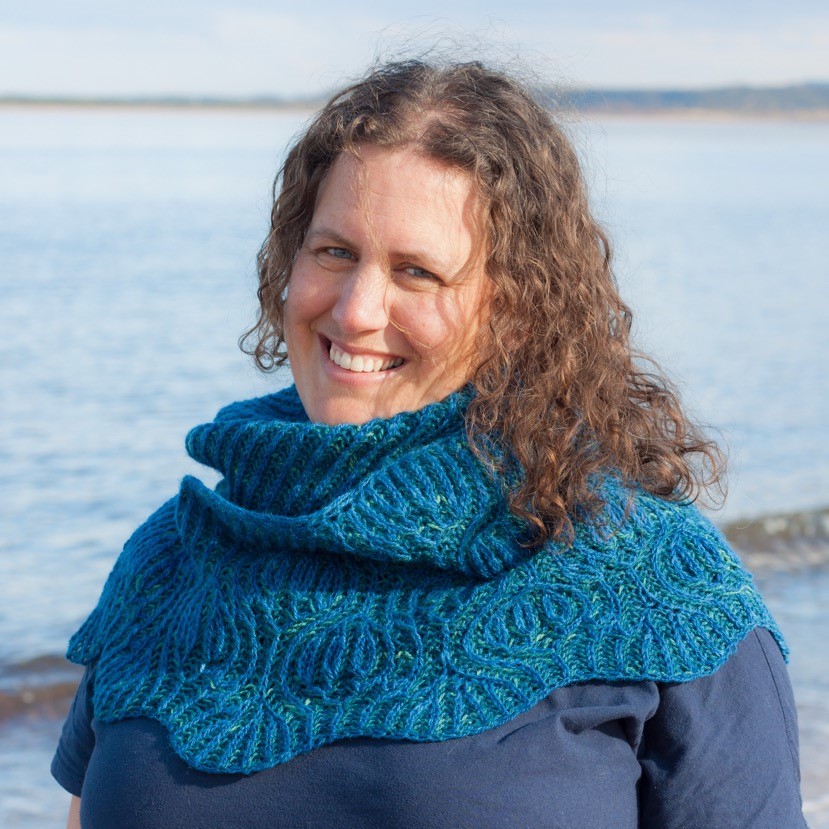 Erradale uses two skeins of Coulmore 4ply and can be knit with two undyed skeins, as per Emily's original, or one skein each of two different shades.  I think either version is stunning.  The shawl is a simple brioche design starting from the narrow tip and increasing to the brioche lace at the end.  It is a good introductory brioche pattern – if, like me, you're new to brioche then Emily highly recommends Nancy Marchant's turtorials.

I'm really looking forward to seeing lots of Erradale Shawls out in the wild in the future!  I'll have a shop update on Saturday 31st March focusing on Coulmore 4 ply, with individual skeins of undyed yarn and kits with two naturally dyed shades, one of each of the two used in the dyed version (beautifully sample knit for me by Clare Shaw.  Clare is another lovely knitting friend and a superb, and very fast, knitter!).  The photo below shows a close-up of the two shades, the top is dyed with indigo over heather flowers and the bottom is indigo alone.  I love the effect of the two together – I think of them as peacock colours but I have heard someone else suggest stormy seas.